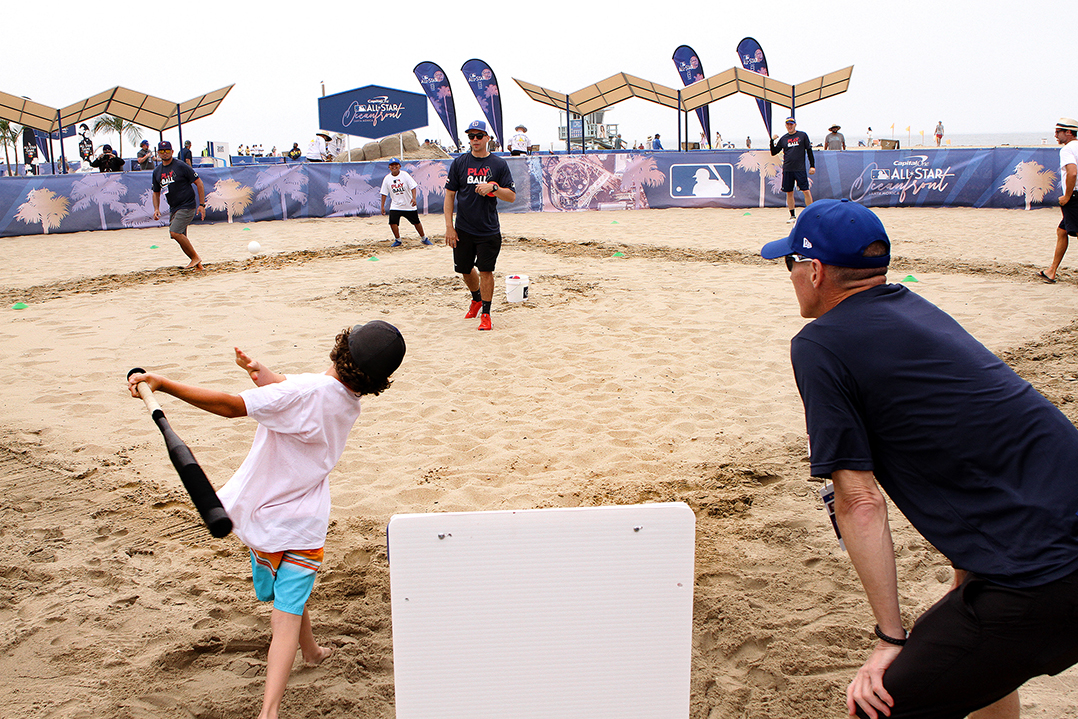 It's About Fun… It's About Time!
Quickball is a fun, fast-paced developmental tool that is coming to the Dodgers Training Academy. It's baseball/softball at twice the pace in half the space. Maybe you saw us demonstrate it at PLAY BALL Park or the MLB Oceanfront during this year's All-Star Game festivities in LA.
Using a patented ball that behaves much like a baseball and a weight-balanced bat that anyone can handle, Quickball is a great for learning  and working on fundamentals of the game.
At the entry level, such as the Juice Box League we piloted in August and will be bringing back to DTA soon, kids as young as 3 or 4 can learn the game in a whole new way with an ingenious curriculum that progresses them from station to station and skill to skill in under an hour.
At the advanced level, Quickball is outstanding for teams and individuals to work on specific skills. For example, because it's easy to make the Quickball curve either way without any wrist strain, right-handed pitchers can easily throw screwballs to simulate a left-hander's curveballs.
Several Major Leaguers and top Minor Leaguers use Quickball to help stay sharp.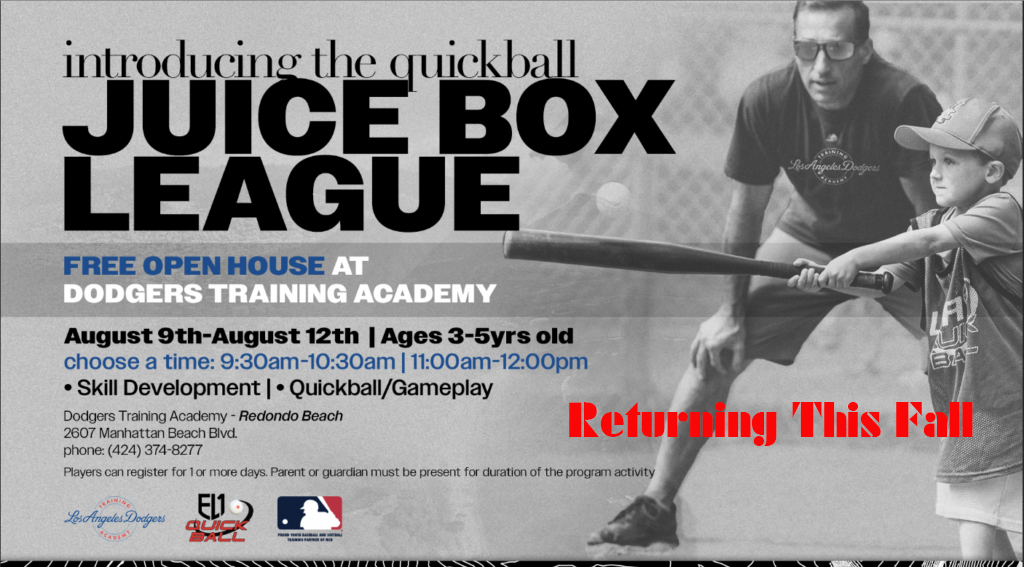 Check back here soon for more information about Quickball programs at DTA.